WHISTLE, AND I'LL COME TO YOU !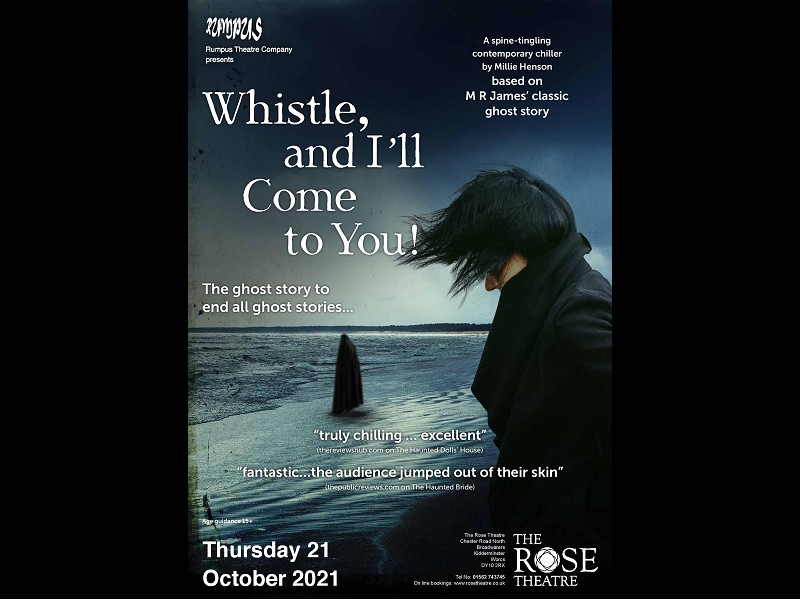 Book Tickets
Click a time to book tickets
About the show
The Rose Theatre is delighted to welcome back Rumpus Theatre Company telling "The ghost story to end all ghost stories ..." with their wonderful production of
WHISTLE AND I'LL COME TO YOU!
A spine-tingling new play based on M R James classic ghost story.
Professor Parkins imagines his holiday on the East Anglian coast will be a relaxing antidote to the rigours of college life, an enjoyable mix of golf and amateur archeology ... but when a little light digging uncovers a long-buried bronze whistle, with a cryptic inscription, his carefree sabbatical transforms itself into a ghastly nightmare, the consequences of which will haunt him forever.