Twist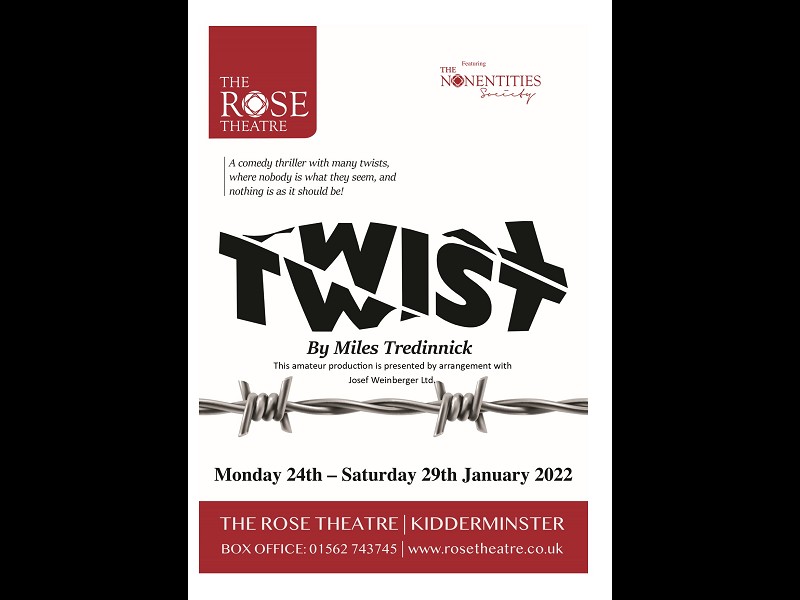 Book Tickets
Click a time to book tickets
About the show
TWIST
By Miles Tredinnick
What's been said about the show
This amateur production is preesented by arrangement with Joseph Weinberger Ltd.
David Woods is an accountant who sees a way of making a fortune by writing a kiss-and-tell biography about his famous soap-actress wife, Sarah.
He realises that his book will do even better if she is murdered first! An amusing parody of the traditional theatrical thriller in which nobody is what they seem and nothing is as it should be……
With all the ingredients you'd expect of a first-class thriller, the cunning twists and turns will take you on a roller-coaster ride of suspense and excitement.
And just when you think you know what's going to happen next, TWIST catches you out one more time before the brilliant denouement.
Curtain up 7.30 Standard ticket prices