The Secret Garden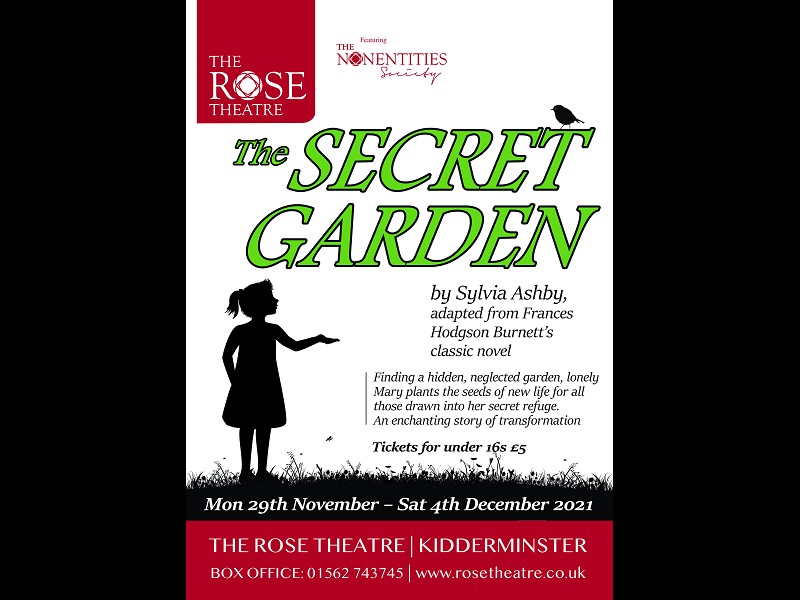 Book Tickets
Click a time to book tickets
About the show
The Secret Garden
by
Frances Burnett Hodgson (adapted by Sylvia Ashby)
The Nonentities Society – Main House (A)
A pre-Christmas treat for the children and the young at heart.
Join us as the story unfolds of Mary Lennox, a sullen and spoiled young orphan who is sent to live with her brooding uncle in gloomy Misselthwaite Manor.
Discovering a hidden, neglected garden, Mary plants the seeds of new life for all those drawn into her secret refuge.
Come and meet Mrs Medlock and Martha, Mr Craven, Colin and Dickon and share the wonderful story of love and transformation.
Curtain up 7.30 Standard adult ticket prices All under 16s £5