The Red Room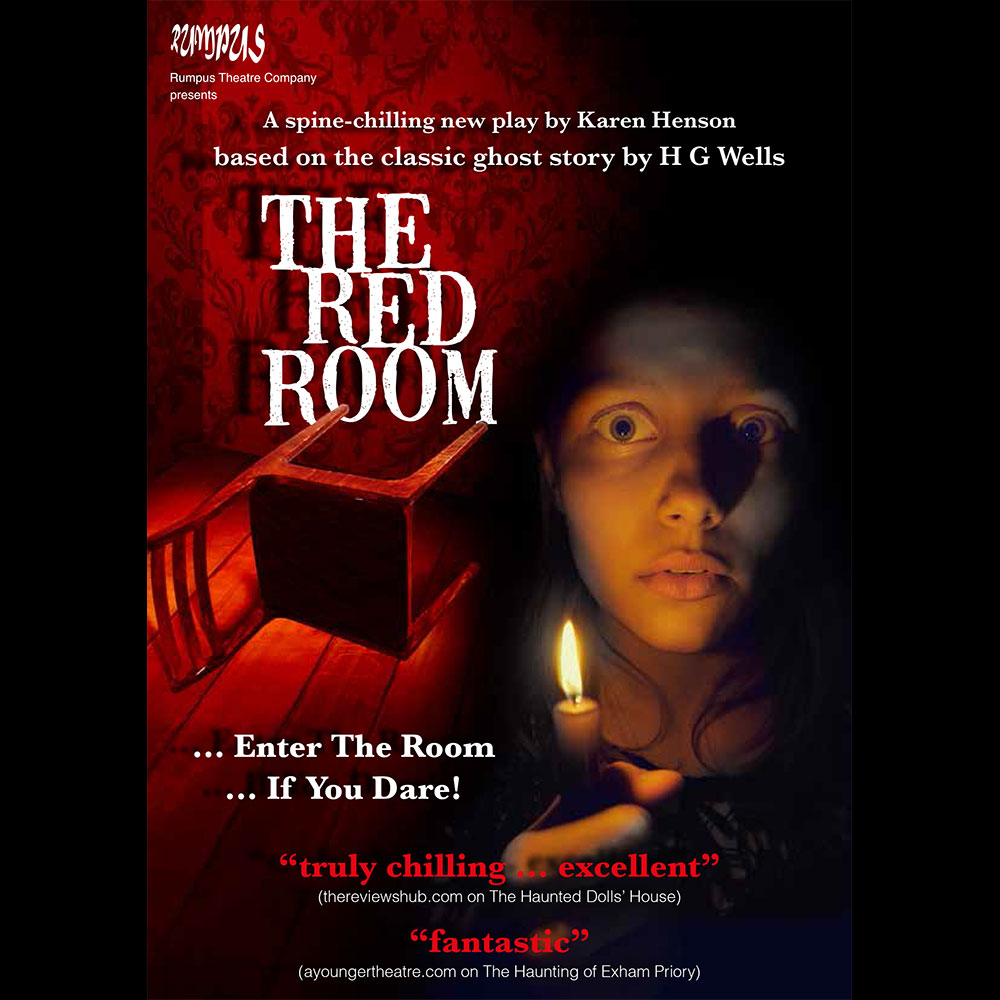 Book Tickets
Click a time to book tickets
About the show
H G Wells' THE RED ROOM
Everyone warned against it, but stubbornness is a curious thing … one night, entirely alone in an apparently haunted room. It's a familiar scenario, but the outcome is totally unexpected … and utterly terrifying!
2015's "THE HAUNTED DOLLS' HOUSE" was "truly chilling … excellent" (The Reviews Hub) while "CAPTAIN MURDERER" in 2014 was "the most entertaining horror to hit the stage for some time" (remotegoat.co.uk)
Last Autumn's tour of H P Lovecraft's THE HAUNTING OF EXHAM PRIORY was hugely popular with audiences,
Come and see this mesmerizing new take on H G Wells' classic ghost story THE RED ROOM to find out …
… and enter the room … if you dare!
Rumpus ... "guarantees to set your heart racing ...
… highly recommended!" (remotegoat.co.uk)