The MIKADO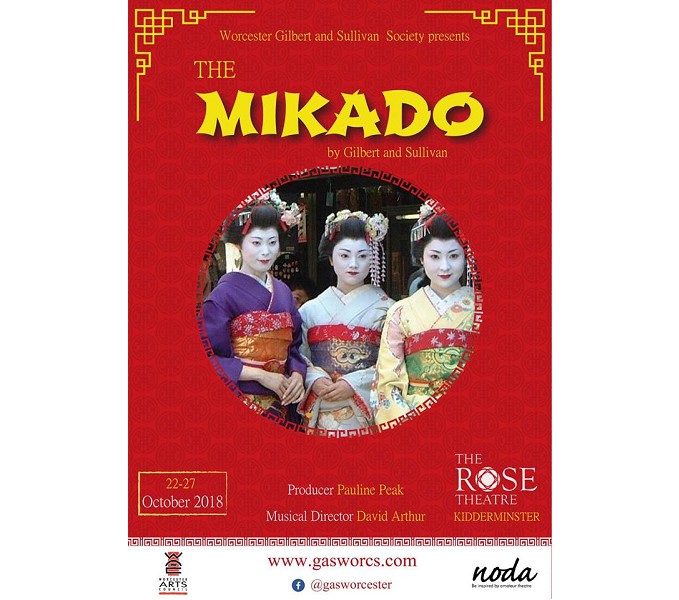 Book Tickets
Click a time to book tickets
About the show
Worcester Gilbert and Sullivan Society.
A year before the action of this opera begins, Nanki-Poo, son of the Mikado of Japan, fled his father's imperial court to escape marriage with Katisha, an elderly lady.
Disguised as a travelling musician, he met and fell in love with Yum-Yum, the young ward of Ko-Ko, a cheap tailor in the town of Titipu. Yum-Yum, however, was already betrothed to her guardian, and Nanki-Poo left Titipu in despair... how will it end for poor Nanki-Poo?
This well -loved musical tale is brought to life by the highly regarded society from Worcester