The King's Speech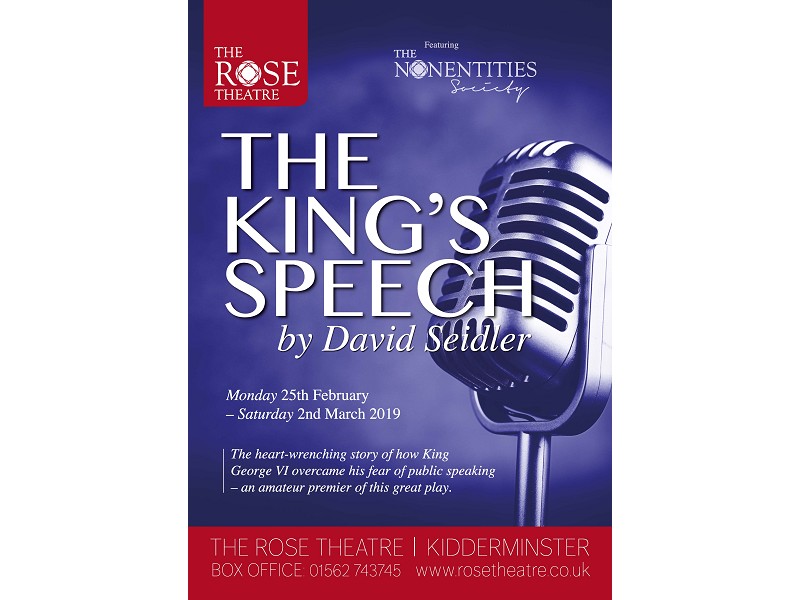 Book Tickets
Click a time to book tickets
About the show
The King's Speech - by David Seidler
Taken from the Oscar-winning screenplay, this is the story of England's Prince Albert who must ascend the throne as King George VI.
Knowing that the country needs her husband to be able to communicate effectively, Elizabeth hires Lionel Logue, an Australian actor and speech therapist, to help him overcome his stammer.
An extraordinary friendship develops between the two men, as Logue uses unconventional means to teach the monarch how to speak with confidence.
The amateur premiere of this great play!
"PLEASE NOTE: CONTAINS SOME STRONG LANGUAGE"