The Herd....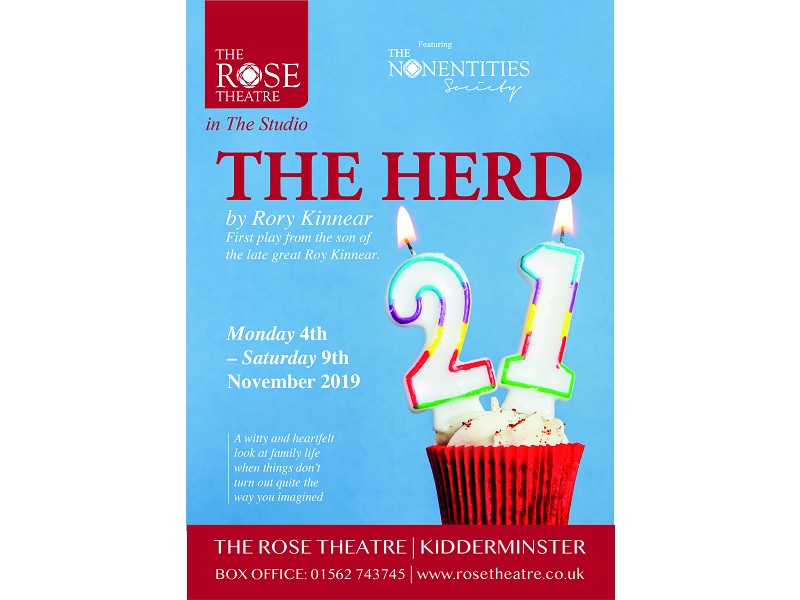 Book Tickets
Click a time to book tickets
About the show
Our first studio offering comes from the pen of Rory Kinnear son of the late great Roy Kinnear. His debut as a playwright The Herd is a witty, agonising and eye-opening play which draws on his experiences as the sibling of a severely disabled older sister.
Carol has arranged a small family party to celebrate her son Andy's 21st birthday.
Andy is brain-damaged and physically incapacitated from birth, with the mental age of ten months. His mother is counting the minutes until he arrives, (he doesn't), counting the unexpected guests, counting the times that this has happened before.
A witty and heartfelt look at family life when it doesn't turn out quite the way you imagined.
Contains Strong Language