The Farndale Murder Mystery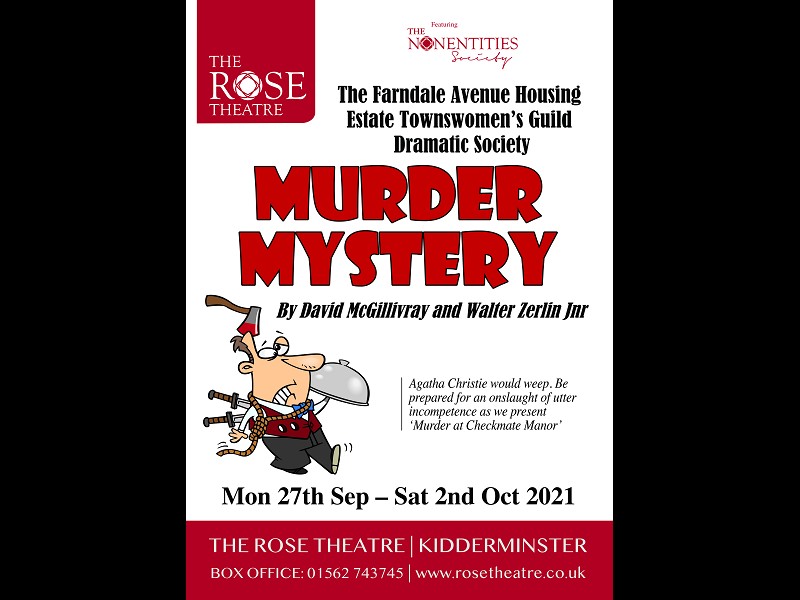 Book Tickets
Click a time to book tickets
About the show
The Farndale Avenue Housing Estate Townswomen's Guild Dramatic Society Murder Mystery
by
David McGillivray, Walter Zerlin Jr.
The Nonentities Society – Main House (A)
After the 2020 sell-out performances of 'Chase me up Farndale Avenue', we couldn't resist inviting the Ladies (and gentleman!) from Farndale to entertain us once more – this time with their MURDER MYSTERY. We apologise in advance and warn you to expect the unexpected – collapsing scenery, missed cues, forgotten lines and …….strange sound effects……as the ladies present their ambitious evening's entertainment with the cunning whodunnit 'Murder at Checkmate Manor'.
Just in case the audience should get bored, there's a Film and Fashion Show and a Murder Mystery Quiz – with prizes! All roles of course played by our very own Nonentities – just so you're not confused!
Curtain up 7.30 Standard ticket prices