Open Day At The Rose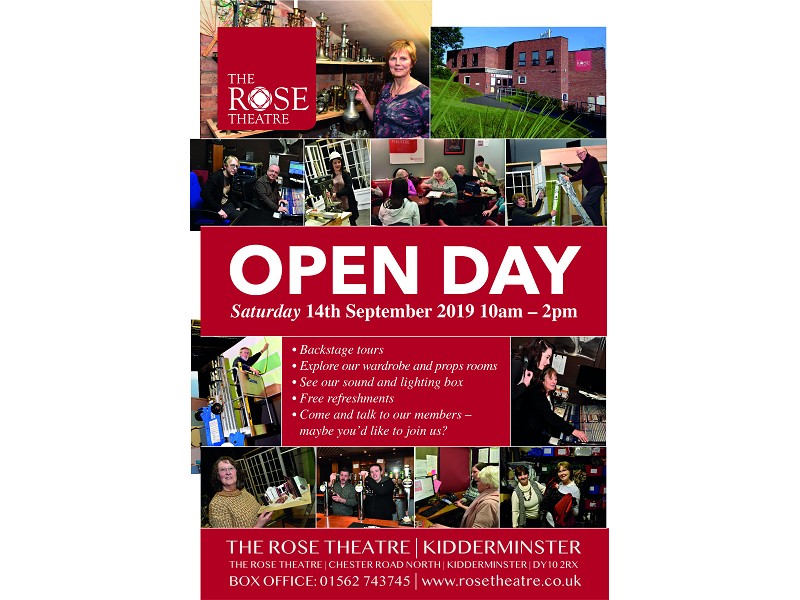 Book Tickets
Click a time to book tickets
About the show
OPEN DAY AT THE ROSE THEATRE
Saturday 14th September 10am – 2pm
Have you ever wanted to see what goes on behind the scenes at the theatre? Do you fancy a peek in our wardrobes and technical box? Would you like to venture into the Aladdin's cave of our props room? Then join us for a guided tour of our lovely theatre and meet our friendly members.
Perhaps you are considering joining us and would like to tread the boards as an actor, help build the sets or be a front of house volunteer. Come and have a chat and find out how to do it.
The theatre will be a hive of activity with KRYPT, our youth group, having its regular session and it will be the closing night of THE HAUNTING so the stage will be set!
Turn up any time between 10am and 2pm and enjoy free refreshments and a warm welcome!