Nell Gwynn by Jessica Swale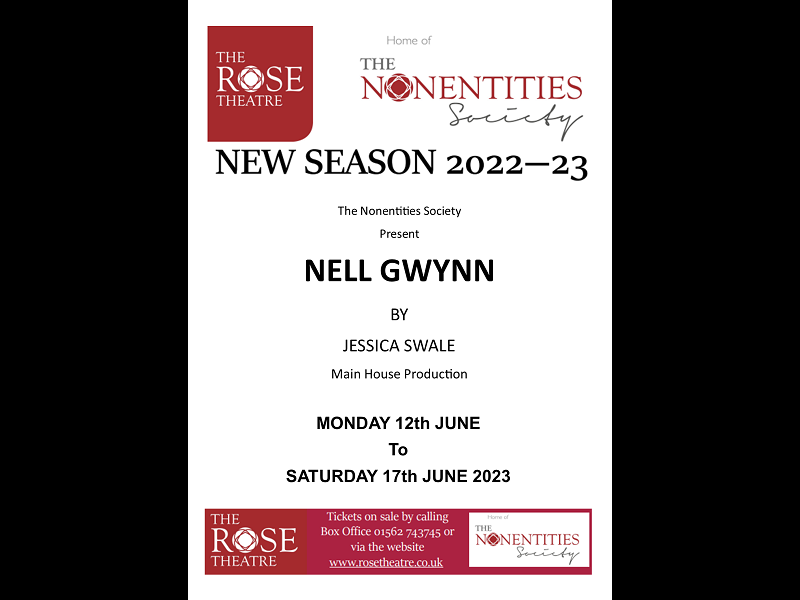 Book Tickets
Click a time to book tickets
About the show
NELL GWYNN
by
Jessica Swale
The Nonentities Society – Main House (A)
London, 1660.
King Charles II has ascended to the English throne and restores theatre and performance following the Puritannical reign of Oliver Cromwell.
He lives a hedonistic lifestyle, with a love of all things flamboyant, extravagant and sexy.
At the playhouse in Drury Lane, orange-hawker, Nell Gwynn, is making waves of her own. When she takes to the stage as one of the first female actors she causes bawdy havoc in a male dominated world and soon comes to the attention of the King.
Rising from her roots in the slums, she becomes the nation's most celebrated actress and, infamously, the favourite mistress of the King.
However, her meteoric rise to fame comes with its own dangers. With her family and her friends at risk, Nell must decide where her future lies….on the stage or at the Palace.
Curtain up 7.30 Standard ticket prices