Made In Dagenham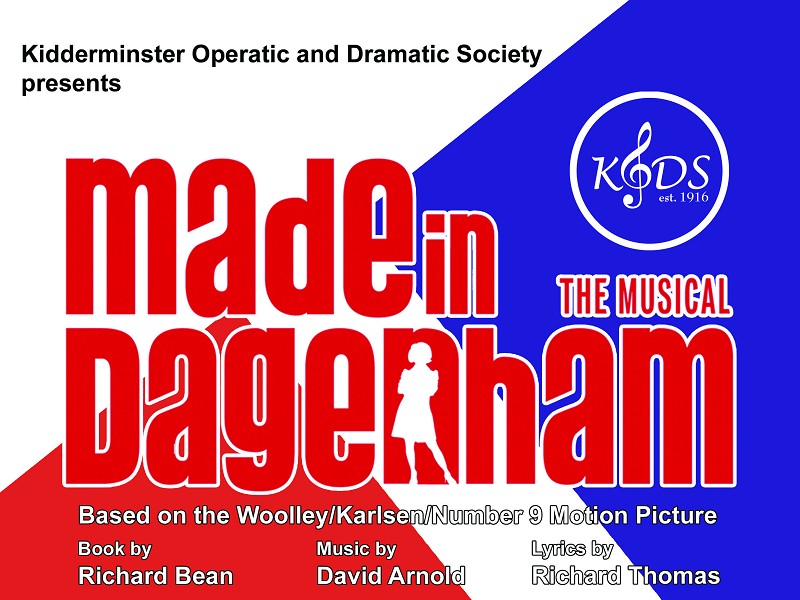 Book Tickets
Click a time to book tickets
About the show
MADE IN DAGENHAM the Musical
Book by Richard Bean, Music by David Arnold and Lyrics by Richard Thomas
Based on the Woolley/Karlsen/Number 9 Motion Picture
Kidderminster Operatic and Dramatic Society
Based on the 2010 film, Made in Dagenham draws from the real-life 1968 machinists strike at the Ford factory in Dagenham, Essex. Like millions of other working women, each morning Rita O'Grady tries to get her husband out of bed, the kids off to school and to the factory on time.
But life is about to change when it's announced that the girls in the stitching room will have their pay grade dropped.
Quickly drawing on strength she never knew she had, Rita leads her friends in a battle against the might of Ford and the corruption of the Union supposed to protect them.
Funny, touching and timeless, Made in Dagenham shows how ordinary people can do extraordinary things when they stand together.
Contains strong language
This amateur production is presented by arrangement with Music Theatre International (Europe) All authorised performance materials are also supplied by MTI Europe www.mtishows.co.uk
Curtain up 7.30