Lady and The Sax 2017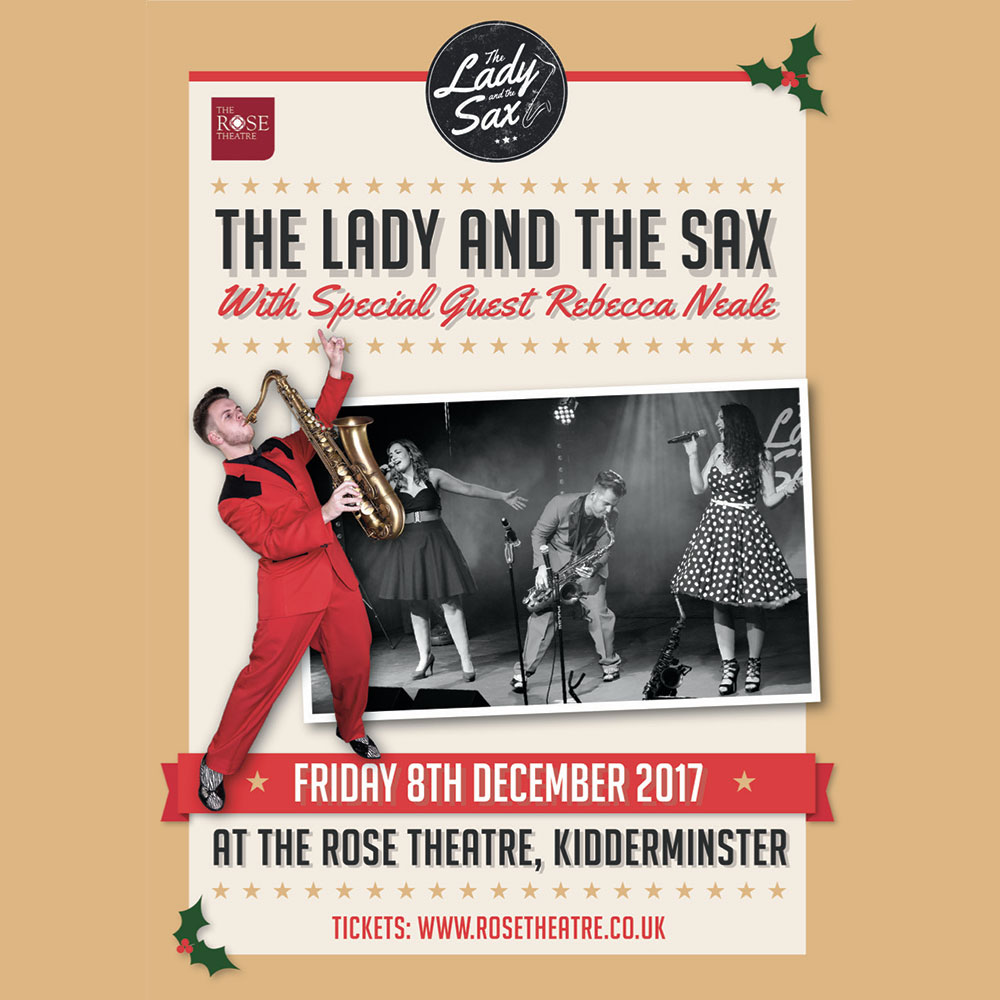 Book Tickets
Click a time to book tickets
About the show
The Lady and The Sax with special guest Rebecca Neale
Following the success of their show last year, the multi-award winning duo The Lady and The Sax return this Christmas to the Rose Theatre, for an unforgettable 2-hour show.
Featuring the "sensational" vocal talents of Chloe Barry combined together with Sam Pagett, a multi-instrumentalist oozing talent and charisma who certainly stands out from the crowd.
If this isn't enough The Lady and The Sax are also joined by the phenomenal vocals of Rebecca Neale.
This great mix of saxophone, harmonica and vocals, bringing youth and vitality to great songs from the rock and roll and swing era, will certainly make you smile, laugh and most definitely make you feel like dancing and singing along.
The Lady and The Sax Show will have something for everyone in this feel-good musical extravaganza, with dazzling costume changes and exceptional vocal harmonies. This is a show not to be missed! Lets get ready to 'Rock around the Christmas tree'
www.theladyandthesax.com