Gaslight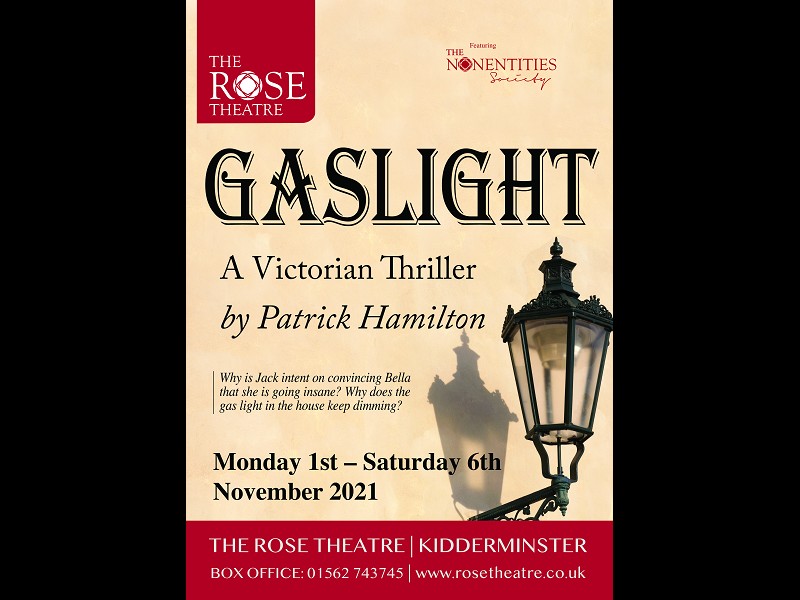 Book Tickets
Click a time to book tickets
About the show
Gaslight
by
Patrick Hamilton
The Nonentities Society – Main House (A)
Patrick Hamilton penned this play in 1938 and on the surface it is a classic Victorian melodrama - a real pot-boiler, but underneath is an uncannily insightful drama, accurate in its description of an abusive relationship.
Jack Manningham is slowly and deliberately driving his wife, Bella, insane.
He has almost succeeded when help arrives in the form of ex-detective Rough, who believes Manningham to be a thief and a murderer.
The term 'gaslighting' has become embedded in our language – come and see where it all began.
Curtain up 7.30 Standard ticket prices