Cranford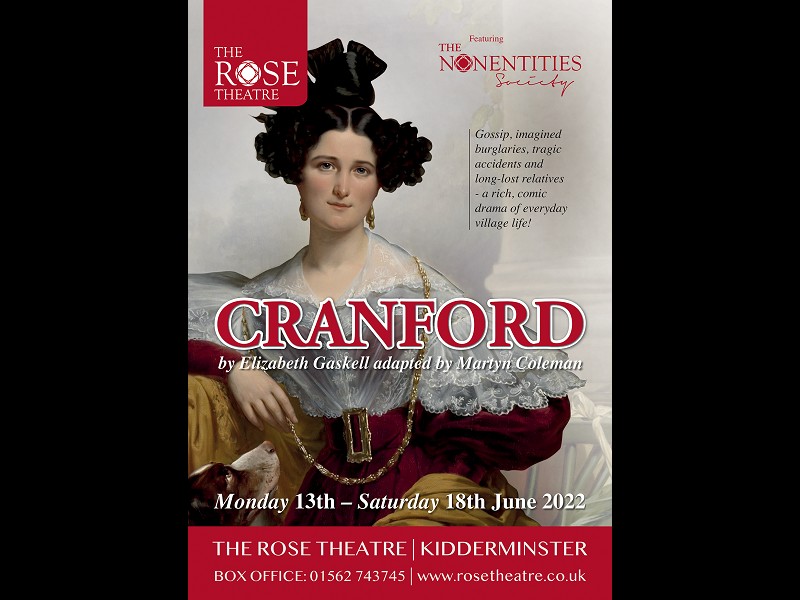 Book Tickets
Click a time to book tickets
About the show
Bringing the season to a close is the delightful Cranford by Martin Coleman, based on the novel by Elizabeth Gaskell.
Cranford is a small market town, inhabited largely by women. It runs on gossip and cooperation, and at the very heart of it is the former Rector's daughter, Miss Matty Jenkins.
Domestic peace is constantly threatened by financial disaster, imagined burglaries, tragic accidents, and the reappearance of long-lost relatives. This warm and delightful comedy brings Mrs Gaskell's characters to life in the 1830s, when lighting was by candle and oil lamp, sewing and lacemaking were done by hand, the fastest travel was by horse, and tea was only for the genteel few.
The sheltered world of Cranford is changing in the face of the industrial revolution……will Cranford be able to change with it? A play to lift your spirits and make you smile.
*PLEASE NOTE: If you purchased tickets for this show for it's original scheduling in June 2020 and have not requested a refund, your tickets will still be valid for the evening you originally chose to come.
If you are unsure about a booking or would like a re-print of your tickets, please contact the box office for further information 01562 743745 or by email at admin@rosetheatre.co.uk