Christmas Entertainment 2022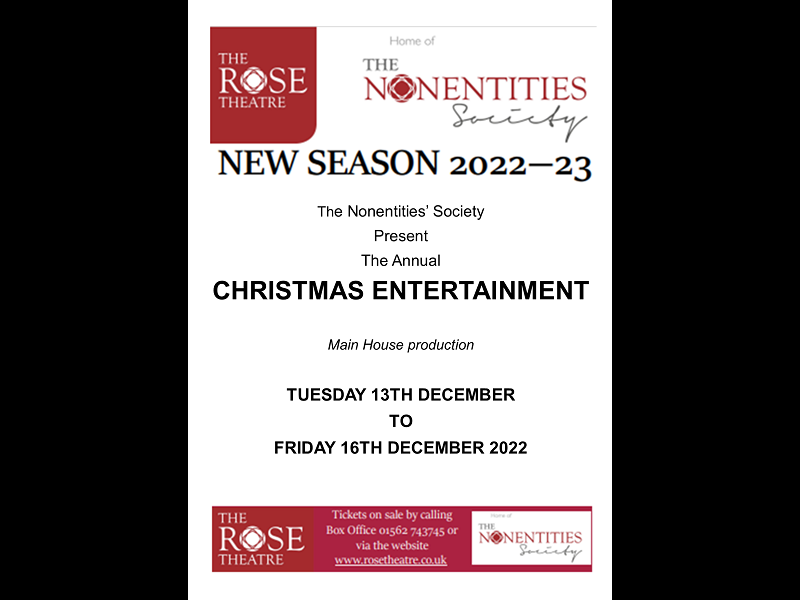 Book Tickets
Click a time to book tickets
About the show
THE ROSE THEATRE'S ANNUAL
CHRISTMAS ENTERTAINMENT
The Nonenities' Society and Guests Main House (A)
We are delighted to bring you this annual favourite and it will be lovely to get back to our usual festive fun (not forgeting the mince pies and mulled wine!).
Aided and abetted by our friends from Wymsical theatre and other guests (more to be revealed on that one), we will bring you the Rose Theatre's unique take on Christmas.
Conviviality at it's finest with mince pies and mulled wine thrown in, what isn't to like about this show.
Curtain Up 7:30 Standard midweek ticket prices.