Chase Me Up Farndale Avenue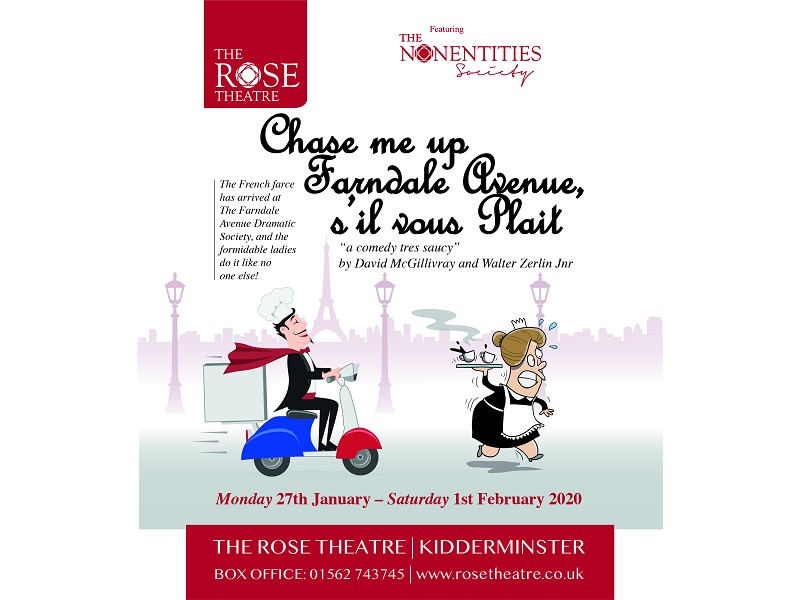 Book Tickets
Click a time to book tickets
About the show
The French farce has arrived at The Farndale Avenue Housing Estate Townswomen's Guild Dramatic Society, and the formidable ladies do it like no one else!
An unintelligible plot, a plethora of doors and a grand range of characters make this Farndale offering as bubbly as a glass of champagne.
This hilarious comedy from David McGillivray and Walter Zerlin Jnr will chase away those winter blues!